Sunshine Coast' Commercial Plumbers
"COVID 19 Update – Our Plumbers are screened daily using QLD Government Health Guidelines. We are using hand sanitiser at every job, face masks and gloves. The safety and wellbeing of our plumbers and our valued clients is our highest priority. We are available and well positioned to help you with your plumbing emergencies in any environment. Please contact us on 5475 4152 to help you today!"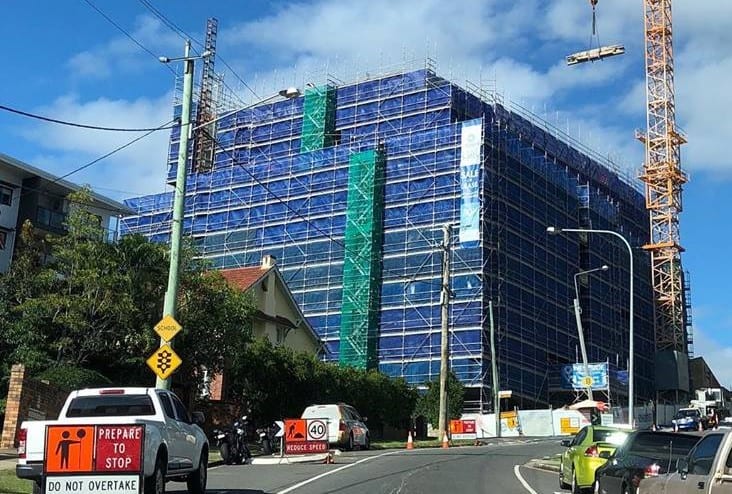 Commercial & Industrial Plumbers Sunshine Coast
Are you looking for professional plumbers who can handle commercial, industrial and even mining plumbing projects? DYFA Plumbing can help you!
We have over 90 trained staff working around the clock to ensure homes and businesses in Maroochydore, Sunshine Coast's – all areas from Caloundra to Noosa, will have quick access to professional plumbers who can fix any plumbing issues and projects quickly and efficiently.
We offer small and large scale plumbing services for commercial, industrial and mining projects with a 100% customer satisfaction, leak-free, safe, clean, fast, hassle-free, efficient, on time and within budget.
We also offer you a 100% price beat guarantee! We have our in-house team, and this allows us to finish any plumbing jobs without putting extra charges to our clients.
Our team of a professional project manager, site supervisors and qualified commercial plumbers have the experience and tools to keep projects on track to deliver them on time.   DYFA has its earthmoving equipment, which means we can have greater control over the groundworks timeline rather than relying on subcontractors.  We aim to be the best plumbers on site, time and again, which is why many builders offer us repeat contracts.
DYFA has worked with many large commercial builders and commercial clients including Evans Built, Hutchinson Builders, RGD Group, BA Murphy Builders, Gauld Project Services, Shadforth Lythgo, Living Choice Retirement Communities, IRT and many more.
We have successfully delivered several critical projects to the following:
Premier Health Aged Care Facility on the Sunshine Coast
Rhythm Luxury Apartments on the Sunshine Coast
The Avenue Apartments on the Sunshine Coast
Holy Spirit Hospital in Brisbane
Park Ridge Development in Noosa, Sunshine Coast
If you're looking for Sunshine Coast's  commercial & industrial plumbers you can trust and rely on – 24/7, that can deliver WOW results at competitive price give us a call on 07 5475 4152.
What Our Clients Say
DYFA Group works in partnership with some exceptional clients, and we value their trust and business.
We've worked with DYFA for over 10 years and continue to use them because of their professional approach and quality team. They respond quickly, and can keep up with our workload. Wouldn't use anyone else.
DYFA has worked with us on many projects, and we'll continue to use them because of their attitude and professionalism on site.
DYFA's Project Management Team ensures our work is delivered to specification, budget and on time, and they ensure our onsite teams have the tools they need. 
Ben Stevens
Construction Manager
Jesse Martin
Project Manager Civil
Mark Tapley
Project Manager

Got a Project? Let's Talk!
Contact our team on 07 5475 4152 or complete your details below so we can get back to you.